Can You File a Lawsuit if Your Tire Has Been Recalled?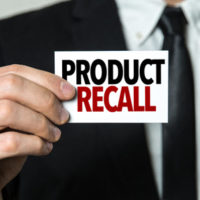 Logistically, the recall of the tire has no bearing on whether or not you can file a lawsuit against the company that manufactured it. There are two elements here that need to be elaborated. First, even if a tire manufacturer issues a recall, you may not be able to file a lawsuit against them. Secondly, you can file a lawsuit against a tire manufacturer regardless of whether or not they issued a recall.
Injuries Determine if You Can File a Lawsuit
In essence, for a successful defective tire lawsuit to fall in your favor, you need to prove that the tire manufacturer or installer failed in their duty to produce a safe product and, as a result of that failure, you were injured.
In the case where the tire manufacturer issues a recall, they are generally trying to do the right and alert consumers that their product is dangerous. This comes at a cost to their reputation and there is a significant financial cost as well. On the other hand, it saves them potentially billions in lawsuits if there are multiple deaths and injuries related to their product.
How Defective Tire Lawsuits are Litigated 
Your defective tire attorney will file a complaint that a manufacturing defect or design defect was the primary or proximate cause of your injuries. In response, the litigation team for the tire company will claim that you caused the dangerous condition that led to the tire failure. They can allege that the tire was underinflated, that it was worn out, or that it was not properly installed. They can also claim that some road condition caused the tire blowout that led to the accident that led to your injuries.
Strict Liability and Defective Tire Lawsuits 
Strict liability means that your attorneys do not have to prove that the manufacturer was negligent in the making of the tire. We just need to prove that the tire failed and caused your injuries. We also need to establish that you weren't the cause of the tire failing as it is very likely that the tire manufacturers will try to lay the blame at your feet or find some other reason other than a manufacturing defect to blame for the failure.
Has the Tire on My Vehicle Been Recalled? 
If you're worried about the tires on your vehicle, you can simply check to see if they've been recalled online.
If the tires on your vehicle have been recalled, it's imperative that you take your car to the dealership immediately and have them replaced. The most likely reason why they're being recalled is that they have an increased risk of failure. Tire failure at high speeds causes major accidents, rollovers, and will almost certainly cause you to lose control of your vehicle.
Talk to a Defective Tire Attorney 
If a tire failure has resulted in serious personal injury or the loss of a loved one, you need an experienced team of litigators to manage your case. The Coral Gables tire defect lawyers at the office of Halpern, Santos & Pinkert have won multi-million dollar settlements and jury verdicts for our clients. Contact us today for a free consultation.
https://www.tiredefectattorney.com/corvette-owner-sues-over-defective-wheels/