Cyclist Seriously Injured In Bizarre Dump Truck Tire Blowout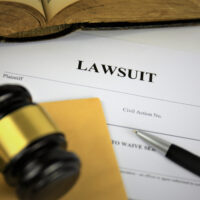 A New Jersey bicyclist was critically injured after fully-loaded Mack dump truck popped one of its tires. The tire dislodged from the truck and rolled away striking the New Jersey man who suffered severe injuries as a result of the collision with the tire. Prosecutors are investigating the incident for potential criminal negligence.
Dump Truck Tire Blowouts 
Friends and family of the cyclist have taken up a collection for him on GoFundMe, but in cases like this, it's almost always the company that owns the dump truck's fault. Dump trucks carry tremendous loads and require very strong tires to carry these loads. Tire maintenance is key for companies that transfer materials by the dump truck.
In this case, the dump truck was transferring asphalt when the tire blew out. That begs the question: Why do dump truck tire blowouts happen? Some likely culprits are listed below.
Poor tire maintenance – Those operating dump trucks really need to pay careful attention to their tires. If the tire is underinflated or overinflated, chances are, it will experience a catastrophic tire failure as a result of the poor maintenance. Furthermore, companies operating dump trucks should check their tires prior to loading these trucks. If the tires show wear and tear in the sidewalls or treads, it's time to refit the dump truck with a new tire.
Overloading – Just like any kind of vehicle, dump trucks have haul limits that must be respected absolutely. In cases where they're overloaded, tire failure is one of the most likely problems the truck is going to experience. The same holds true for just about any commercial delivery truck. It's imperative that the company not overload the vehicle. When they do, they risk liability.
Liability in Dump Truck Tire Blowouts
In 99 out of every 100 cases, it's the owner and operator of the dump truck's fault. In 1 out of every 100 cases, it's the result of a defectively installed or manufactured tire. What happened in this case will require further investigation.
The victim in this case appears to have been seriously injured. They will likely miss an extended period of time from work, have medical expenses related to their injuries, and may have permanent life-altering consequences from the injury that will deprive them of their quality of life and capacity to work. Damages can be extensive if they require in-home nursing care and future medical services. Additionally, they would be entitled to recover damages for the work they can no longer perform. On top of that, the plaintiff would be able to recover damages for pain and suffering and reduced quality of life. This is why companies that have dump trucks need to be very careful about how they load the trucks and the quality of their tires. Accidents like this should never happen.
Talk to a Tire Liability Attorney Today
If you've been injured by a defective tire or a negligent company, the Coral Gables tire defect attorneys at Halpern, Santos & Pinkert have the skills you need to successfully litigate your case. Talk to us today for a free consultation.
Resource:
northjersey.com/story/news/passaic/wayne/2019/09/12/bicyclist-critically-injured-after-dump-truck-tire-blowout-wayne-nj/2298697001/
https://www.tiredefectattorney.com/recent-injury-highlights-flying-tire-accidents/