Dodge Rams Recalled For Wheel Risk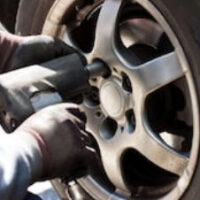 500,000 Dodge Rams have recently been recalled over a risk that the wheels can literally come off the vehicles. Fiat-Chrysler announced that the problem was related to faulty lug nuts. The company says that user manuals contained the wrong torque specifications which can lead the lug nuts being tightened too much. This could cause the wheel studs to become damaged which then results in the wheels coming off the truck entirely.
The company reported that it is unaware of any crashes or injuries related to the defect. The company also reported that the lug nuts were tightened properly at their own production facilities, so only vehicles that have wheels replaced are at risk for the problem. Dealers will inspect the lug nuts to ensure that they are properly secured and replace them if need be.
Wheel failure lawsuits 
Tires and wheels are among the most important auto parts in your car. The only thing between you and the hard cement is your tires affixed to your wheels. If a wheel loosens, it can send the tire flying into traffic. When the tire strikes a passing car or a pedestrian, their chances of survival are slim.
In the business, these are known as flying tire accidents. The wheel disjoints from the car and goes trundling down the road. The individual who has lost their wheel and tire now sees their vehicle pulling to the side where the wheel was lost. Their natural instinct is to turn against the pulling. This generally results in the vehicle flipping several times before coming to a halt.
Meanwhile, the wheel and tire are literally bouncing down the street. In many cases, especially in highway situations, the force of the wheel is heading in the same direction as the vehicle. This can result in the wheel bouncing into oncoming traffic. If the wheel strikes the windshield, the windshield will immediately be crushed under the force of the tire, which could be traveling as high as 80 mph. Anyone in the front seat of the vehicle will die instantly. The force of the collision is so strong, that it often leaves vehicles looking like a can of sardines with the roofs peeled back.
Luckily, Fiat-Chrysler was able to catch this problem in time. Indeed, it wasn't a problem with the manufacture of the vehicle, but the owner's manuals that told mechanics how to place wheels the wrong way. Since it is unclear how many vehicles have been serviced (and the recall relates to vehicles as old as 2012) all vehicles with the potential problem have been recalled.
Talk to a Florida Auto Parts Liability Lawyer Today 
The Coral Gables tire defect attorneys at Halpern, Santos & Pinkert litigate cases on behalf of those injured by defective auto parts. Call our office today to schedule a free consultation and learn more about how we can hold culpable parties responsible for your injuries.
Source:
mlive.com/auto/2021/06/fiat-chrysler-recalls-over-500k-ram-trucks-because-the-wheels-can-literally-fall-off.html