Family of Victim in One-Way Crash Sues Township, Trucking Co.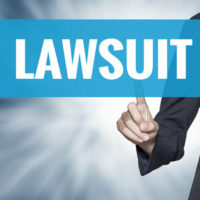 A Mississippi family has filed a lawsuit against the city of Ellisville, Jones County, and Beech's Towing after 23-year-old Jada Bright was struck head-on in a one-way crash driven by Shelly Rose. Rose was driving a rented Dodge Caravan which is much larger than the Saturn that Bright was driving. Bridge, Rose, and a third man in another vehicle were all killed in the accident.
According to the plaintiffs, two days prior to the fatal accident, the same driver, Shelly Rose, was arrested at a truck stop after others reported that she was trying to run people off the road. She was charged with a DUI (fourth offense) and released from jail eight hours later and her vehicle was released from impound.
The next day, Rose was reported looking suspiciously into vehicles and police were again called to the scene. Rose admitted that she had driven to the area where she was now casing vehicles. Instead of charging Rose with another DUI, they charged her with public intoxication, a misdemeanor. This ensured that Rose would be released six hours after the arrest.
Rose was taken to the detention center just before 10 a.m. and Beech's Towing, a named party in the lawsuit came out to retrieve the Caravan. Rose posted bond and was released about an hour later. The rented Caravan was again released to Rose who then proceeded to kill herself and take two others with her.
Who is at Fault for the Accident?
In a case like this, it's perfectly possible that multiple parties contributed some form of fault. Often, one act of negligence can proceed another. Obviously, Rose is primarily responsible for this crash, but several mistakes were made along the way that allowed Rose to get her vehicle back where she continued to operate under the influence of alcohol despite having three DUIs and operate a rental car. It's unclear if the company that rented Rose the Caravan without conducting a cursory check that would have revealed several prior DUIs will also be named in the lawsuit.
The towing company is being sued for releasing the rental vehicle back to Rose despite the fact that it was a rental. This directly preceded the fatal accident which could have been avoided simply by following procedure.
The county and city are both being named in the lawsuit for failing to keep Rose in custody or at least prevent her from getting her vehicle back.
The lawsuit is filed on behalf of the plaintiff's estate and seeks damages in the form of wage loss and burial expenses, while family members will be compensated for their emotional grief.
Talk to a Florida Defective Autopart Attorney 
If a defective auto part is responsible for your accident, you can file a lawsuit against the company that produced it. Call the Coral Gables tire defect attorneys at Halpern, Santos & Pinkert today to schedule a free consultation and learn more about how we can help.
Resource:
leader-call.com/news/wrong-way-crash-victims-family-sues-ellisville-jones-county/article_a598abe4-8af6-11ea-bd3e-bb1f1e0648dc.html
https://www.tiredefectattorney.com/the-danger-of-potholes-to-your-suspension/