Family Sues After Flying Tire Takes Life of Mother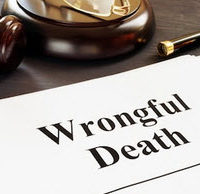 Flying tire accidents occur when the tire or wheel dislocates itself from the vehicle. Even smaller tires weigh enough to completely destroy most passenger vehicles, but flying tire accidents generally involve commercial tractor-trailers. When this happens, it may seem like an act of God, but the truth is these accidents are entirely preventable.
One Florida truck driver and the company he works for is learning this the hard way after a Georgia family filed a wrongful death suit against both driver and company after one of their trucks lost two of their tires. One of those tires would collide with an Acura driven by Jennifer Thomas who was killed in the accident. There were three other people in the vehicle, Thomas's mother, father, and son were witness to her death.
What Happened? 
Jennifer Thomas' Acura was headed south on I-75 when a tire came loose on a Freightliner, trundled over the median, and struck her windshield. Thomas was killed instantly and the three other passengers in the car were injured.
Now, the State of Texas has filed criminal charges against Yurien Chavez, the driver of the truck and the family has filed a lawsuit against both Chavez and the company he works for US Xpress Transport. Chavez is being charged with negligent homicide.
The law is on the side of the plaintiffs in this case. As we have stated several times in our blog before, trucking companies and their drivers are obligated by federal regulations to ensure the roadworthiness of their vehicles prior to going out on delivery. They are required to perform an inspection on the vehicle prior to leaving for delivery and drivers are expected to perform inspections every 24 hours on the road.
While their driver faces charges for criminally negligent homicide, the trucking company is liable for the conduct of their employee while they are on the job. Additionally, the family claims that the company is directly negligent for failing to catch the problem before the truck left for delivery.
Criminal and Civil Cases
The lawsuit against the driver will have to wait until the criminal charges are processed as criminal cases take precedence over civil cases. That being said, a judgment against the truck driver could improve the family's chances of winning their lawsuit.
Criminal negligence has a higher standard of proof in criminal court than civil negligence. A prosecutor must prove the defendant is guilty beyond a reasonable doubt while a plaintiff's attorney is only required to prove that the negligence was more likely than not. Even if the defendant is not convicted, the plaintiffs can pursue their case. But having a conviction on record will make their attorney's job much easier.
Talk to a Defective Tire Attorney Today
If you've been involved in an accident related to tire failure, the Coral Gables tire defect attorneys at Halpern, Santos & Pinkert have experience litigating these cases and recovered multi-million-dollar verdicts for our clients. Talk to us today for a free consultation.
Resource:
macon.com/news/local/article239242278.html
https://www.tiredefectattorney.com/georgia-man-charged-in-flying-tire-death/