Feds Refrain from Conducting Investigation into Recalled Michelin Tires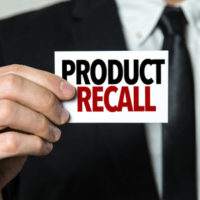 The National Highway Traffic Safety Administration (NHTSA) announced in December of 2018 that it would not be conducting an investigation into defective Michelin tires amid a 2012 recall of the Michelin XZU-3 305/85/R22.5 Load Range J series that were fitted to large busses. This is not a major surprise considering the underfunded department considers the number of tires currently on the road a major factor when launching an investigation. Michelin has not produced any of these tires since 2014 and there are likely very few left on the road.
According to Michelin, the XZU-3 305/85/R22.5 Load Range J had a tread life of 60,000 to 100,000 miles and the life of the casing was two to four years. Nonetheless, there appeared to be problems with both the new tires and with the retreads which prompted the 2012 recall. The problem was tracked to the casings which would fall apart causing rapid deflation (better known as a blowout).
According to the NHTSA, the problems that were mentioned in the petition could be traced to design flaws that Michelin had corrected before the petition was filed. The NHTSA determined that an investigation was unlikely to yield new evidence that the tires were defective.
This is a Best-Case Scenario 
Michelin was not the target of lawsuits concerning the XZU-3 which is a very good sign that the system worked as designed. Flaws were noted in the design of the tires, were caught before major injuries or deaths occurred, and then were subject to a voluntary recall. Michelin corrected the design flaw that caused the casings to fall apart and the NHTSA saw no further need to investigate the matter.
This is in stark contrast to the decisions that Goodyear has made in response to the G159 tire that has been implicated in a number of injuries and deaths. Goodyear remains under a government microscope pending an investigation into whether or not they were aware of a serious design flaw in their tire. If it can be determined that they were, Goodyear could face federal sanctions and punitive damages in civil lawsuits.
Michelin Defective Tire Lawsuits 
Michelin is no stranger to defective tire lawsuits. Indeed, no tire company can claim a perfect record when it comes to tire safety. However, there are some cases in which a poorly designed tire results in serious accidents that cripple or kill dozens of passengers, drivers, and others in the vicinity of the accident.
In this case, Michelin managed to avoid several protracted lawsuits and the scrutiny of safety regulators by addressing the problem with XZU-3 before it had a chance to take and ruin lives. Ideally, this is how every defective tire situation would play out. When it doesn't, tire litigation attorneys are there to hold negligent parties accountable for their carelessness.
Talk to Defective Tire Attorney Today 
The Florida attorneys at Halpern, Santos & Pinkert handle defective tire lawsuits all across the United States. If you've been injured, we have the expertise to try your and we often act as co-counsel for attorneys trying cases against tire manufacturers. Give us a call or talk to us online to set up an appointment today.
https://www.tiredefectattorney.com/category/defective-tire-recalls/