Ford and BMW Recall Plug-In Hybrids Over Fire Risk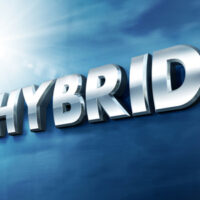 Over 20,000 Ford vehicles were recalled in Europe after seven of them caught fire while recharging. BMW has recalled 26,000 of its vehicles globally. The issue appears to be related to the lithium-ion battery. Additionally, the NHTSA opened an investigation into Chevy's Bolt, which is currently their only all-electric vehicle. Tesla has also had issues with their vehicles catching fire. In one instance, a Tesla caught fire while it was sitting in a parking lot.
NHTSA Report on Lithium-Ion Batteries
An NHTSA report announced that the "propensity and severity" of lithium-ion battery fires are comparable or less than the risk involved with gas or diesel engines. However, the study also found that the risk of battery fires would increase as the number of cells continued to expand and those cells were placed in closer proximity to one another.
In 2018, there were over 200,000 vehicle fires that caused a total of 560 deaths, 1,500 injuries, and nearly $2 billion in property damage.
Hybrid versus Electric Vehicles
Hybrid vehicles have gas engines, but they also have electric engines. When the car is idling or at a traffic stop, the electric engine kicks in. When the car is accelerating, the gas engine bears the load. Electric vehicles only have battery engines, so there's no switching between gas or electric to reduce the amount of gas used. The newest hybrid models allow you to both use gas to fill the vehicle up or charge the battery via a port.
Customer's of Ford's European version of the Escape (the Kuga) are being asked by Ford not to charge their vehicles and instead rely on the gas engine until the issue can be fixed.
Electric vehicles made up only 5% of all auto sales in the U.S. in 2019 but are a growing demographic in Europe where smaller roads require smaller vehicles and there is more concern over environmental issues. While the lithium-ion battery has yet to solve all those environmental issues, automakers are beginning to design vehicles for the decades to come. However, critics have noted that lithium-ion batteries are every bit as damaging to the environment as their gas counterparts (which are now much more efficient).
Hybrid vehicles were popular when gas prices were believed to be spiking out of control, but are much less popular now that gas prices are lower. There are also issues with the costs related to repairs and replacing the lithium-ion battery. That's not to mention environmental concerns related to mining the lithium and the imperialist relationship of the United States to countries that produce most of the lithium for American and European companies.
Talk to a Florida Defective Auto Parts Attorney
If you've been burned or injured by a defective lithium-ion battery, call the Coral Gables tire defect attorneys at Halpern, Santos & Pinkert today to schedule a free consultation and learn more about how we can recover damages for your injuries.
Resource:
detroitnews.com/story/business/autos/ford/2020/10/16/ford-bmw-plug-in-hybrid-recalls-are-black-eye-for-electrified-vehicles/3667917001/
https://www.tiredefectattorney.com/lawsuit-alleges-defective-tesla-airbags-seatbelts-failed-in-crash/