From Software Defects To Integrated Electronics: The Evolution Of The Modern Recall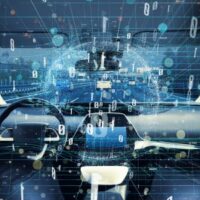 In recent years, it has become more commonplace for car owners to be issued recalls over software problems. While most of these folks groan over having to bring their vehicles to the dealership for updates, the security in place is there so that random hackers can't break into the systems control on your car. Today, however, software defects are becoming increasingly rare with integrated electronics systems being responsible for a rising number of auto recalls. In this article, we'll discuss integrated electronics recalls and why they're becoming more prevalent.
Trends in auto recalls 
Software issues were a major bugaboo in the early 2010s, but have become increasingly less common heading into the 2020s. Older models are among the vehicles least likely to be recalled. Most older model vehicles are being recalled for potentially faulty Takata airbags that may have been missed in the first round of recalls. Additionally, recalls related to lithium-ion batteries are increasing, especially in EV cars.
Driver-assist technology 
Much of the new technology involves automated driving or driver-assist features that help drivers park their cars, alert them to vehicles in blind spots, and even deploy an auto-braking system before you back into another vehicle. However, the complexities of such services make them much more likely to fail. And worse, they can deploy at random when the driver least expects it.
In one case, a driver reported that their braking system deployed while they were driving at a slow rate of speed "for no reason". The driver could not get their brakes to unlock after the system had been initiated.
With more complexity, there's more that can go wrong. Still, the overall number of recalls appears to be trending downward. The Takata airbag fiasco remains the largest recall in auto history, and that was just a bag filled with air.
Software liability 
An added complexity involves the legal standing of software. Silicon Valley has done a great job of lobbying on their own behalf to pass laws favorable to their interests. This is the reason why software is considered a "service" and not a "product". In a product liability lawsuit, a plaintiff does not need to prove negligence. In a service liability lawsuit, the burden of proof is higher. Hence, software companies have been able to insulate themselves from some types of lawsuits against them and in fact, have done well to prevent strict liability lawsuits from being made against them in the courts. This doesn't mean that software companies can't be held liable. It only means that they've managed to define their product as a service which makes it more difficult for you to sue them.
Talk to a Florida Defective Auto Parts Attorney 
If your vehicle malfunctioned causing an accident or worsening your injuries, call the Coral Gables tire defect attorneys at Halpern, Santos & Pinkert today to schedule a free case evaluation and discuss your situation in more detail.
Resource:
wardsauto.com/dealers/auto-recall-attention-turns-integrated-electronics