GM Issues Recall Related to Chevy Bolt Fire Hazard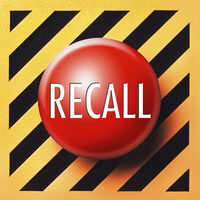 Electric vehicles have taken a beating recently. Tesla just announced the recall of Tesla Model S and Tesla Model X vehicles in China, and now GM has recently issued a recall related to their Chevy Bolt model, the electric vehicle that operates primarily on a lithium-ion battery.
The Bolts were recalled amid concerns that the cell packs have the potential to smoke and ignite internally, even when the vehicle is turned off or sitting nicely inside your garage.
Fire Crash Testing Electric Vehicles
Before any vehicle is allowed to make its way out into the stream of commerce, it must pass a battery of safety tests. Safety engineers know all about this, and when they're testing vehicles with electric engines, they take several safety precautions. Testing is done by the Insurance Institute of Highway Safety (IIHS). When a 4,000 lb vehicle strikes a concrete barrier at 40 mph, it can cause a lot of problems for those standing nearby. However, safety engineers are more concerned about electric vehicle explosions than just about anything else.
Why is that? Well, what's the one thing you remember about dealing with electrical fires? You don't want to throw water on it, right? Because water is a conductor and you can be electrocuted.
The issue is related to lithium-ion batteries. Once a cell catches fire, the potential to cause a chain reaction that causes the vehicle to explode in flames is quite high. For this reason, safety engineers test electric vehicles at a reduced charge to prevent the chain reaction. The process is called thermal runaway. It can reduce a large amount of energy quickly, and the fires can be very difficult to put out.
Additionally, IIHS calls fire marshals in case an explosion does happen, and shortly after the crash test is conducted, they move the vehicle as far away from the crash hall as they can to prevent it from spontaneously catching fire inside of a building.  The IIHS says that it always isolates electric vehicles outside the facility after testing. They do not provide the same treatment to gas-powered vehicles.
Technically, if the IIHS finds a leak in a diesel or gas fuel engine after a crash, the vehicle is rated "poor". Tesla's Model S nearly received a rating of "poor" for the performance of its vehicle in crash tests. The vehicle was later upgraded to "acceptable" when it was revealed that the battery compartment (which was dented) was not dented in an area with active cells.
Special Instructions for Firefighters
When dealing with a lithium-ion fire, firefighters are instructed to bring more water than they typically would, not to pierce the battery case, and then they have to wait around for another hour to make sure that the vehicle doesn't start back on fire.
Talk to a Defective Auto Parts Attorney in Florida 
The Coral Gables tire defect attorneys at Halpern, Santos & Pinkert represent plaintiffs in lawsuits against car manufactures. If you've been injured due to a defective auto part, call us today to schedule a free consultation and discuss the matter further.
Resource:
torquenews.com/1083/recall-alert-fire-fire-chevy-bolts-fire
https://www.tiredefectattorney.com/tire-blowout-results-in-rollover-accident/