GM Recalls 200,000 Vehicles for Fire Risk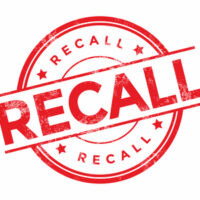 GM recently announced the recall of nearly 200,000 vehicles to fix a potential oil leak that can cause vehicles to lose power or even start on fire. The vehicles recalled include sedans such as the 2018 and 2019 Chevy Cruz, 2018 Malibu, and 2018 and 2019 Buick Lacrosse. Additionally, some SUVs are being recalled in small numbers.
The NHTSA reports that these vehicles can lose power while in motion and start on fire, there is no indication as of yet that there have been any injuries or accidents related to this defect, which is good news for GM.
The issue is related to a part known as the accumulator. The accumulator is part of the start/stop system that shuts off an idling engine to conserve fuel. This issue was caused by a software error at the factory. Some of the accumulators were allowed to leave the factory with missing or loose bolts. Testing showed that the loose bolts could lead to a transmission oil leak.
Ford and Lincoln Included Too 
This recall was part of an earlier recall targeting Fords and Lincolns that used parts from the same supplier. The supplier, a company called Borg-Werner, has since made adjustments to their software that would prevent future parts from leaving their factory uncompleted.
Those who have vehicles listed in the recall will need to bring their vehicles down to a GM Dealership. The dealership will then check the accumulator to make sure that the bolts are all there and fastened properly. GM will replace the accumulator free of charge.
Cars Catching Fire
This is one of the most recent examples of vehicles that have fire risks, but there are so many in recent memory that it's difficult to keep them all straight. GM recently announced the recall of Chevy Bolts, their electric vehicle, which operates on a rechargeable lithium-ion battery. These batteries have been implicated in several vehicle fires, occasionally when they were just sitting in parking lots or in garages. This has resulted in millions of dollars worth of property damage.
Kia and Hyundai were recently under fire after some of their vehicles, manufactured between 2010 and 2015, spontaneously combusted. The NHTSA said the fires were related to "engine defects," but specifics have not been provided. Thus far, there are 120 open complaints alleging spontaneous fire and more related to melting wires, burning smells, and smoke.
This is a Dangerous Problem
Oil leaks can be quite dangerous. Any vehicle that survived an accident has the potential to catch fire. Further, the oil from the transmission can also catch fire in the presence of an ignition source. This can lead to serious injuries or even death to anyone inside the vehicle.
Talk to an Auto Parts Liability Attorney 
Companies are responsible for placing unsafe products into the stream of commerce. If you've been injured by a defective vehicle, you are entitled to recover damages. Call the Coral Gables tire defect attorneys at Halpern, Santos & Pinkert today to schedule a free consultation and discuss the matter in greater detail.
Resource:
consumerreports.org/car-recalls-defects/chevrolet-buick-sedans-gm-suvs-recalled-for-fire-risk-power-loss/
https://www.tiredefectattorney.com/owners-file-class-action-against-hyundai-and-kia/