Goodyear Settles Lawsuit Alleging Motorcycle Tire Failure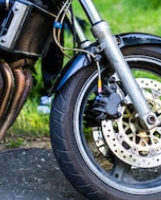 Goodyear recently settled a lawsuit after a man died on his Harley Davidson motorcycle. According to the lawsuit, the rear tire of his motorcycle suffered a catastrophic failure which caused the man to lose control of the bike. The wife, Judith McAllister-Lewis, was riding on the bike when the accident occurred. The lawsuit began in 2010 and was settled earlier this year.
She and her husband, Robert Lewis, were headed to the Sturgis Rally which is an annual ten-day motorcycle event held in South Dakota each year. The couple hailed from Wisconsin. Judith McAllister-Lewis allegedly suffered serious permanent injuries as a result of the accident.
According to reports, the bike was purchased in 2004 and the tire was purchased in 2007. While the details of the lawsuit have now been sealed, Goodyear was accused of knowingly selling a defective tire.
Same Song with New Lyrics? 
Robert Lewis and his wife Judith are not the first to allege that Goodyear is producing defective motorcycle tires. But Goodyear has a long history of settling lawsuits under seal, never admitting culpability, and refusing to issue recalls. This was certainly the case with the G159 that has been linked to 95 deaths and serious injuries. This cycle appears to be repeating itself as a growing number of litigants are claiming that there is a serious issue with Goodyear's motorcycle tires.
In 2008, Patty and Steven Morris were heading to Myrtle Beach to celebrate their 26th wedding anniversary. Patty, who was seated in the rear, was on the bike when the rear tire blew causing her to be thrown from the bike. Her husband survived, but she did not.
The tire in question is the Dunlop D402. Since 2006, five have died and 22 have been injured due to D402 failure. Goodyear has been cleared in two cases against the company while it has reached settlements in 8 others. Three more are currently pending.
In response to inquiries concerning the D402, the same defense has been used to defend the product: underinflation.
Goodyear Faces Allegations of Unsafe Working Conditions 
On top of the tire lawsuits, Goodyear ranks among the least safe places to work. Goodyear itself has admitted as much having released a statement in 2017 stating that they fell "well short" of safety standards at their plants.
The NHTSA (National Highway Traffic Safety Administration) has been investigating the G159 but as of yet has not reached any conclusions. The D402 has yet to make its radar. This may have something to do with the current administration's has left the chair position of the NHTSA vacant since coming into office. There are also reports that the NHTSA is "grossly underfunded" and unable to do its job.
Amid a political climate like this, Goodyear is allowed to quietly settle lawsuits, beat the cases that they can, and insist its product is safe as the body count increases year after year.
Talk to a Defective Tire Attorney in Florida 
If you've been injured by a defective tire, give the Florida attorneys at Halpern, Santos & Pinkert, P.A. a call. Our attorneys have recovered millions in damages for our clients. We can help.
Resources:
usatoday.com/story/money/cars/2018/04/05/goodyear-motorhome-tires-may-have-caused-95-deaths-injuries-government-report-claims/488815002/
revealnews.org/article/fatal-motorcycle-tire-blowouts-not-enough-to-prompt-goodyear-recall/
ehstoday.com/safety/goodyear-reaches-175-million-settlement-after-four-worker-deaths
argusleader.com/story/news/2018/06/05/goodyear-settles-wrongful-death-lawsuit-over-defective-harley-davidson-tire/671073002/
https://www.tiredefectattorney.com/what-is-so-wrong-about-the-g159/