Grisly Crash In Alabama Kills Five Children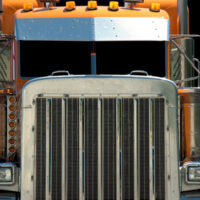 Five children in a van were killed when a semi-truck plowed into the back of an SUV and then swerved into the next lane. The driver of the van survived, but two of her children did not. She has filed a lawsuit against the trucking company that she says is responsible for her children's death. The parents of other children who died in the crash are also plaintiffs in the lawsuit.
Eventually, the van was struck from behind by another truck causing it to become crushed and burst into flames. The mother tried desperately to free the children from the van but was unsuccessful. An NTSB report seems to confirm the plaintiff's accounting of events. However, the NTSB stopped short of assigning blame for the accident.
First in the chain 
Most accidents will revolve around which vehicle was the first in the chain of events that caused the accident. In this case, it was the semi-truck. While reports indicate that the weather was still hampered by the remnants of a tropical storm, the report also indicates that the truck rear-ended an SUV and then attempted to swerve out of the accident where it struck the van. Accidents like these happen for one of a handful of reasons. Those reasons are listed below:
The truck driver was driving too fast for the conditions – Rear-end accidents occur when truck drivers fail to account for dangerous road conditions. Trucks take longer to brake meaning that truck drivers need to react much sooner than other commuters. This is why we're hearing more stories about truck drivers plowing into stopped traffic or blowing apart work zones. They simply cannot stop their vehicles in time.
Following too closely – Trucks need to give other vehicles a wide berth so that they can stop in time. When trucks tail too closely, accidents like these happen.
Distracted driving – In some cases, the truck driver's attention is split between something else and the road meaning that they fail to respond to slowing traffic in time. These accidents are often fatal.
Lack of training on the truck – Truck drivers need to be comfortable with their vehicles so that they know the tolerances of their trucks. A lack of training often results in accidents like these.
In this case, the truck driver is liable because he was the first in the chain. It was his vehicle that struck an SUV and his mistake which forced him to swerve into another lane. Ultimately, his mistake was fatal and tragic is why training truck drivers properly is so important. Accidents like these are always avoidable. Well-trained truck drivers who are comfortable on their vehicles, operating their vehicle with respect to road conditions, and paying attention to the roads don't plow into the backs of other drivers.
Talk to a Florida Commercial Truck Accident Lawyer Today 
Injured in a commercial truck accident? Call the Coral Gables tire defect attorneys at Halpern, Santos & Pinkert today to schedule a free consultation and learn more about what you need to do to recover damages.
Source:
claimsjournal.com/news/southeast/2021/08/11/305353.htm