Hyundai Recalls Nearly 100,000 Vehicles Over Fire Hazard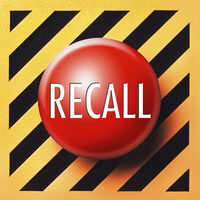 Hyundai has recalled nearly 100,000 vehicles after it was discovered that a simple circuit board glitch could result in vehicles catching fire. The models affected are Hyundai i30 hatchbacks built between 2006 and 2011. These models are believed to be at higher risk after two caught fire in Australia. The affected models include:
Elantra sedans (2005 – 2011)
Santa Fe SUV (2006 – 2011)
The issue is believed to be related to a fault in the circuit board that controls anti-lock brake system. The glitch causes a short circuit when exposed to moisture.
The problem for consumers is that the glitch can occur even when the vehicle is turned off because the anti-lock brake system constantly receives power. Owners are being urged to park their vehicles in open spaces (as opposed to garages) to prevent house fires and worse.
Defective Auto Part Lawsuits
Defective auto part lawsuits including defective tire lawsuits are filed under the theory of product liability. These lawsuits assume that any company that releases a product into the stream of commerce is ultimately responsible if their product is defective and injures or kills someone.
In this case, it appears that the problem was caught before it could seriously hurt someone. This is good news for Hyundai which can recall the vehicles (at their own expense) repair the faulty circuit board and not have to worry about serious wrongful death or personal injury lawsuits.
Burn injury lawsuits stemming from vehicle accidents are not uncommon. This is especially true for vehicles that use lithium-ion batteries. But the aforementioned vehicles were manufactured before that technology was widely available in cars.
Filing a Lawsuit Against an Auto Manufacturer
Let's (as an example) say that someone purchased a 2008 Elantra from Hyundai. Their vehicle catches fire while they're driving and this results in a car accident. The other driver is badly injured and so is the driver of the Hyundai. The Hyundai driver suffers several broken bones and severe burns over 60% of his body.
It's clearly the liability of Hyundai to compensate both victims in this crash, not just the individual who was driving the Hyundai. Why? Because Hyundai's defective auto part would have been the proximate cause of the accident that injured both drivers.
An attorney would need to establish that it was Hyundai's defect that caused the car to catch fire as opposed to some other possible cause that would not be the liability of Hyundai.
The exact same would hold true in a tire liability claim against the manufacturer of a tire. If their tire was either manufactured defectively or simply engineered improperly, the manufacturer can be held liable for all injuries that occur as a result of the accident.
Talk to a Florida Tire and Auto Part Liability Attorney
If a defective auto part contributed to an accident in which you suffered injuries, call the Coral Gables tire defect attorneys at Halpern, Santos & Pinkert to schedule a free consultation and learn more about how we can help.
Resource:
express.co.uk/life-style/cars/1280568/hyundai-car-recall-check-santa-fe-electric-fire-risk-road-safety
https://www.tiredefectattorney.com/toyota-facing-defective-brakes-lawsuit/