Judge Allows Motorcycle Fatality Lawsuit to Move Forward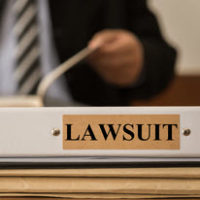 Albert Mazza, Jr., the president of the Jarheads Motorcycle Club was killed when pickup truck driver Volodymyr Zhukovskyy slammed his Ford F-250 into Mazza's motorcycle. The lawsuit has been filed by Mazza's common-law wife, Mary Lou Welch.
The company that employed Zhukovskyy has since closed, but attorneys for Westfield Transport filed a motion to dismiss the two counts filed by Welch. The first was for negligent infliction of emotional distress while the second was for negligent hiring.
Attorneys for Westfield Transport argued that since Welch recalled "not seeing her husband" in the fiery wreck, the emotional distress claim should be tossed out. The judge responded by consolidating the two points into one and stating that driver Zhukovskyy had a propensity to drive recklessly and dangerously and that Westfield Transport either knew or should have known that prior to retaining his services.
Zhukovskyy Faces Criminal Charges
Zhukovskyy faces 23 criminal charges in his native New Hampshire including negligent homicide for the role he played in Albert Mazza's death. The company that employed Zhukovskyy is being accused of hiring an unfit driver with a sordid criminal history including drug, alcohol and driving offenses.
The plaintiffs found evidence that Zhukovskyy flipped a tractor-trailer in Texas and was charged with drunk driving in Connecticut. He also faced charges in Iowa for improperly using lanes.
Zhukovskyy was licensed in Massachusetts at the time of the crash. Given his driving record, this sparked an investigation that eventually led to the RMV registrar's resignation. Apparently, an employee at the RMV neglected to update Zhukovskyy's record to reflect some of the driving and criminal violations.
There are two other lawsuits related to this accident that have been filed by a survivor of the crash and another from the estate of a Massachusetts couple.
Insurance Carrier Files Lawsuits Against Victims
The insurance carrier for Westfield Transport, Pilgrim Insurance Company, has filed a lawsuit against the victims who have filed lawsuits against Westfield Transport. They hope to divide the $1,000,000 insurance policy between all the plaintiffs as opposed to paying each plaintiff the policy maximum. This lawsuit has been filed in federal court.
Additionally, the Zhukovskyy criminal case will move forward and is set for November.
Accidents Involving Reckless Drivers
Companies assume vicarious liability when it comes to the actions of their employees. Likewise, companies can be sued for negligent hiring when they hire an employee who is obviously unqualified for a position. In this case, the plaintiff will establish that the driver had a troubling record of operating his vehicle dangerously and Westfield Transport hired him anyway. This directly led to the death of one man and injuries to several others.
Talk to a Florida Defective Tire Attorney Today 
If you're involved with a traffic accident that involves a commercial business, the process of filing a claim against that business is different than it would be with another commuter. The Coral Gables tire defect attorneys at Halpern, Santos & Pinkert have experience trying and winning these cases. Call today to schedule a free consultation.
Resource:
lowellsun.com/2020/03/09/retribution-in-fatal-n-h-biker-crash-pending-in-federal-and-state-courts/
https://www.tiredefectattorney.com/passenger-dies-after-tire-blowout-in-pickup-truck/