Jury Awards Man $170K in Snowblower Tire Lawsuit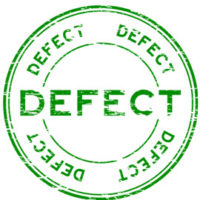 A jury awarded a Pennsylvania man $170,000 after he was injured attempting to inflate a tire on his snowblower. For those who work with tires, tire inflation can be a dangerous process even when you know what you're doing. While snowblower tires are not considered especially dangerous, manufacturers have a duty to warn customers if there is a potential problem. Additionally, if there was some defect with the tire that caused it to explode during inflation, the tire company would be liable under the theory of product liability torts.
According to the lawsuit, the man attempted to inflate the tire when it catastrophically burst causing serious injury. The lawsuit states that the man suffered severe damage to his hands and now suffers a permanent disfigurement, an inability to enjoy the things he once enjoyed, and has extensive medical bills.
While the verdict in his favor is nice, the amount seems a little low for injuries of this kind. Additionally, this is not the first lawsuit against MTD Products Inc. that manufactured the snowblower tire.
MTD Lawsuits Stretch as Far Back as 2005
MTD is the manufacturer of snowblower tires hailing from Cleveland, Ohio. In 2006, MTD issued a recall of its 2005-2006 Snowthrower 300 series. These tires came standard with several different yard equipment models. The tires typically feature larger treads that you're probably used to seeing on a piece of yard equipment, but these models were designed to work in the snow. As is typical for snowblowers, the tires are only used a handful of times each year and then sit in a cold garage alternating with summer heat. Over time, the rubber hardens and cracks and loses air. The homeowner attempts to reinflate the tire suspecting that it's a routine problem that can be easily fixed. The tire explodes under the pressure of inflation causing major damage to the hands and face.
Worse still, snowblowers tend to last for years so there may be a number of MTD tires still out there in garages. Consumers are advised not to try to inflate them if they even suspect that it might be one of the recalled tires. Just replace them to be on the safe side.
Since the barrage of lawsuits and the recall, MTD has created safer rims for the tires. The original rims, which caused much of the damage, were made out of plastic that created a devastating shrapnel to anyone around. In one case, a bystander's thumb was injured so severely that it had to be repaired with a pin.
While Florida may not have a lot of snow blowers, Halpern, Santos, & Pinkert litigates cases all over the U.S. We can help you recover damages for serious injuries you sustained as a result of any defective tire, even one on a snow blower.
Talk to a Defective Tire Attorney Today
If you've been injured by a defective MTD tire, the Coral Gables tire defect attorneys at Halpern, Santos & Pinkert can help you recover damages related to your injuries. Talk to us today and we'll investigate the matter thoroughly.
Resource:
tribdem.com/news/k-judgment-issued-in-snowblower-lawsuit/article_50b3f92e-b402-11e9-9fbd-8bdcdf6779e6.html
https://www.tiredefectattorney.com/volkswagen-settles-class-action/