Kia And Hyundai Fire Issues Persist Even After Recall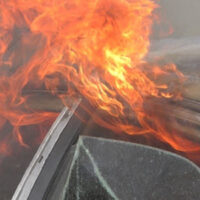 An investigation conducted by journalists determined that even after the recall of over 1 million Hyundais and Kias, the issue that causes the vehicles to suddenly burst into flames is still threatening owners. The problem was identified several months ago and Kia and Hyundai were fined in relation to their failure to report the fire risk in a timely manner. They were also forced to recall over 1 million vehicles related to the fire hazard. Apparently, however, there are some who believe that the problem persists.
2018 – 2019 
The National Highway Traffic Safety Administration was asked to investigate the fire risk of Kia and Hyundai models as early as 2018. At the time, a consumer watchdog group pointed out that these vehicles were associated with an inordinate amount of fires. Consumers complained of spontaneous fires, melted components, and smoking vehicles.
The NHTSA took notice when the number of fire complaints from Hyundai and Kia owners rose from 120 to over 3,000. The investigation focused on vehicles purchased from 2011 to 2014. Kia Optima, Soul, and Sorrentos were affected along with the Hyundai Santa Fe and Sonata. The recalls were all associated with the automaker's Theta II engine.
The NHTSA saw fit to fine Kia and Hyundai after reports of fires because the companies failed to act on credible intelligence concerning their vehicles and left many consumers at risk of losing their cars, homes, and lives. The companies were also forced to create a quality control company in the U.S. to avoid future issues related to the safety of their vehicles. Kia and Hyundai reached a three-quarters of a billion settlement with customers whose vehicles caught fire.
More vehicles are catching fire 
According to the article, despite the fact that Kia and Hyundai were fined and issued recalls on over one million vehicles, still more vehicles seem to have the fire risk. As of April of 2021, a recall has been issued for 2020 – 2021 Kia Souls. The latest recall is related to a piston oil ring that was never properly heat tested and can fail when exposed to heat. The failure of the component can result in the vehicle catching fire.
The recall will begin in June. Kia dealerships said that they will inspect the vehicle and replace the defective part, if necessary.
Ongoing problems 
The fire risk is not a good look for the Korean manufacturer. Not only were they informed of the fire risk as early as 2018, but they neglected to issue a recall, as required by law, when they became aware of the problem. Then, after multiple attempts to fix the problem, they release a vehicle with a component that was never heat tested.
Talk to a Florida Auto Manufacturer Liability Lawyer 
The Coral Gables tire defect attorneys at Halpern, Santos & Pinkert file lawsuits on behalf of injured drivers against companies that manufacture defective vehicles. Call today to learn more about how we can help.
Resource:
pittsburgh.legalexaminer.com/technology/despite-multiple-recalls-kia-and-hyundai-engine-fire-problems-persist/