Lawsuit Against Trucker Results In $7M Verdict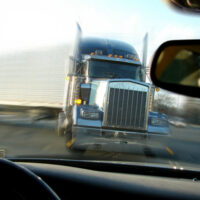 The estate and family of a man who lost his life after a tractor-trailer collided with his pickup truck recently won a $7 million verdict. According to the plaintiffs, the trucker had attempted to make an unsafe and illegal U-turn when he collided with the pickup. The trucker had pulled the truck into oncoming traffic while blocking multiple lanes. The pickup, which was coming in the opposite direction, attempted to unsuccessfully avoid the tractor-trailer. The driver of the pickup sustained serious injuries and died shortly after.
The jury returned a verdict in favor of the plaintiff after finding that the truck driver attempted to perform an unsafe U-turn and failed to yield the right of way to oncoming traffic.
Elements of negligence 
In this case, the result of the lawsuit boiled down to whether or not the truck driver had the right of way or was performing a safe U-turn. You can perform U-turns, sometimes, but they must be performed safely and you must yield the right of way before making the U-turn. Since the truck driver failed to yield the right of way, the plaintiffs had a clear traffic violation that they could point to as the truck driver's negligence. The jury returned a verdict in favor of the plaintiff.
The defense argument 
We don't know what the defense argued in this case because we haven't reviewed the court transcripts. However, we can guess. We can assume that the defense claimed that the pickup truck had ample time to avoid the semi-truck and failed to do so because he was distracted by the radio, his phone, or whatever else.
Such an argument may not be enough in a state like Florida to get the lawsuit dismissed, but it can be enough to cloud liability. In Florida and California (where this lawsuit was filed) the law operates on a form of comparative negligence. Any negligence that does not fall on the defendant thus falls on the plaintiff. While the trucking company would be forced to pay up, their total jury award would be reduced by a percentage of their liability. In other words, if the plaintiff was found 25% responsible for the accident, he would only be entitled to 75% of the total jury award.
Hence why blaming the defendant is often the best trial strategy for civil defense attorneys. It is something that you should keep in mind as you file a lawsuit against a negligent defendant. They will attempt to lay the blame at your feet by whatever means they can muster. This protects their client from massive jury awards.
Talk to a Florida Truck Accident Injury Lawyer 
If you've been injured in a commercial truck accident, call the Coral Gables tire defect attorneys at Halpern, Santos & Pinkert today to schedule a free consultation and discuss your injuries in more detail.
Source:
prnewswire.com/news-releases/7-619-million-verdict-handed-down-by-los-angeles-jury-in-wrongful-death-tractor-trailer-accident-lawsuit-301398730.html