Michelin XDR 3 Surface-Mine Haul Tire Protects Against Overheating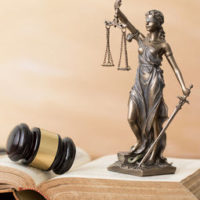 Your typical everyday commuter vehicle tire is often a hand-me-down of technological breakthroughs that have addressed other needs. For instance, if a tire needs to be able to support your car with a curb weight of 2500 lbs., then it stands to reason that the innovations that allow a tire to do that will be found in tires that support trucks and heavy freight that can go in excess of 20,000 lbs. These include vehicles that are designed for mining.
One of the biggest problems for tires—not just heavy duty tires—is overheating. Since the treads are sealed to the body of the tire using an adhesive that must be able to securely bond rubber to steel (no easy task, mind you) the question of whether or not the tire will overheat and weaken the bonding material is the kind of thing that keeps tire engineers up at night. Not only does heat cause the tire the tread adhesive to degrade, it also weakens the rubber itself by causing it to become harder. This can cause microscopic cracks in the sidewall that later lead to catastrophic tire failure.
So what are tire companies like Michelin doing to address the problem of tires overheating?
The XDR-3 Surface Mine-Haul Tire 
Do you like impressing your buddies by telling them that your pickup truck has a 4,000 lbs payload? Well, that certainly is impressive. But what about industrial-grade dump trucks that have a payload of 400 tons? What kind of heavy-duty tires does a truck like that need?
Endurance and durability have been a longstanding issue for mine-haul tires, but Michelin has recently developed a new tire that hopes to provide its industrial customers with unprecedented tire life. There are two main components to this innovation. The treads themselves have been designed in an entirely new pattern that Michelin claims is "revolutionary" and the tire has been designed with what Michelin calls "corrosion-isolating cables".
While mining vehicles don't need to traverse huge distances at great speed, they are sometimes in operation 23 out of 24 hours a day. Wear and tear on these tires makes them a major liability for mining operations.
Why Tread Patterns are Important 
If you're driving your subcompact car across U.S. highways, then your main consideration would be something like water. If you're using a vehicle to haul 400 tons of stuff over shorter distances, then your main concern is weight distribution. The tread patterns on the new Michelin variety of tires are geared toward distributing weight evenly to prevent the treads from wearing down unevenly which is a major cause of reducing a tire's life even in everyday commuter vehicles. This is why alignment issues are so important to correct. Drivers will find themselves going through tires much more quickly if their tires are not distributing weight evenly.
How long will it be until the "anti-corrosion cables" trickle down to commuter vehicles? That remains to be seen. But it's always interesting to look at where the cutting edge is when it comes to products we rely on to keep us safe.
Talk to a Defective Tire Attorney 
The Coral Gables tire defect attorneys at Halpern, Santos & Pinkert have recovered millions of dollars for our clients. Talk to us today to set up a free consultation.
Resource:
tractionnews.com/michelin-adds-new-size-xdr-3-surface-mine-haul-tire/
https://www.tiredefectattorney.com/10-6-million-verdict-in-cement-truck-retread/