Park Your Hyundai Outside, Says Hyundai After Recall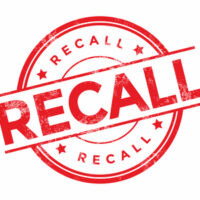 Hyundai has instructed owners to park their Hyundais outside after several Hyundai vehicles caught fire. According to Hyundai an electrical short in the onboard computer can result in spontaneous fires. Those stored in garages are liable to start on fire, spreading the fire from the garage to the house.
According to Hyundai, the impacted vehicles are 2016-2018 and 2020-2021 Tucson SUVs. The issue is tied to the antilock braking system and the onboard computers. A short can lead to the vehicle catching on fire. Tucsons equipped with the Smart Cruise Control system are not among those being recalled. The company said that they have reports on dozens of fires, but as of yet, there have been no injuries. Owners will be able to bring their vehicles to Hyundai in February to replace a computer fuse.
Earlier this year, Hyundai recalled 180,000 2019-2021 Tucsons to fix the same problem. The company says corrosion can lead to the antilock brake circuit boards to short resulting in a fire even when the vehicle is not turned on.
Spontaneous Vehicle Combustion
You've heard of spontaneous human combustion, but according to science, spontaneous vehicle combustion is much more prevalent. Often, it has nothing to do with the complex computer technology on the vehicle but is likely related to the lithium-ion battery that hybrids and electrical vehicles have. The biggest danger is that the vehicle starts on fire with someone still inside of it, the vehicle catches fire when it's inside of a garage, spreads to the house, and then traps the inhabitants inside.
When personal injury attorneys hear about spontaneous vehicle combustion, lithium-ion batteries are where our minds will go to first. These batteries have a terrible track record when it comes to safety and people have died in fiery crashes related to Teslas and other vehicles.
The problem with the new technology is that there is so much that can go wrong. In this case, you have corrosion causing a short-circuit in the antilock braking system that can lead to a spontaneous fire. In at least one case, a man was trapped inside a Tesla vehicle after a car accident because neither he nor first responders were able to get the vehicle's doors open. The vehicle had burst into flames after the owner had lost control and gotten into an accident.
Lithium-Ion Lawsuits 
Several lawsuits have been filed against Tesla and other manufacturers of lithium-ion batteries. While lithium-ion batteries are absolutely essential to running most of our new technology (think cellphones, tablets, and more) these batteries can also explode into flames under some conditions. Once the explosion is initiated, it sets off a chain reaction that causes the other cells to burst into flames. These fires burn incredibly hot and are very difficult for firefighters to put out.
Talk to a Florida Defective Auto Part Attorney Today 
If you've been injured in a vehicle accident, call the Coral Gables tire defect attorneys at Halpern, Santos & Pinkert today to schedule a free consultation and learn more about how we can help.
Resource:
usatoday.com/story/money/cars/2021/01/09/hyundai-suv-recall-tuscons-recalled-park-outdoors/6608860002/
https://www.tiredefectattorney.com/honda-announces-recall-of-1-4-million-vehicles/