Software Defects in Auto Vehicles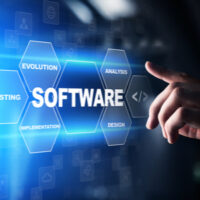 As the technology gets better and better, and science fiction turns into reality, the complexity of auto parts and services grows and grows. This has led to a situation where a number of vehicles are being recalled due to software issues. The spike is worrisome for a number of reasons. In this article, we'll discuss software problems in vehicles and why safety regulators are concerned with the growing number of software-related recalls.
Autonomous Driving Vehicles 
Let's take a look at one of the most complicated artificial intelligence systems ever developed by man: Self-driving vehicles. For a vehicle to be able to drive itself, it must have external sensors. These sensors, in fact, have been around for a while and help with parking assist features, blindspot monitoring, and more. In fact, some of the most advanced models are already driving themselves.
The sensors allow information to come into the vehicle from outside the vehicle. But interpreting that sensory information is all software. The car must know when it can or cannot change lanes. It must know when to stop at a red light. It must obey traffic signs. It must be able to anticipate what other vehicles are going to do.
Software Failures in Modern Vehicles 
Most of us don't have self-driving vehicles. Instead of interpreting data from traffic, the majority of the sensors interpret data coming from inside of the car. This data is useful to determine if there are any system failures and also controls most of the vehicles advanced safety features. In other words, when the software fails, key features that were advertised as part of the purchase no longer work.
The Stout Automotive Defect and Recall Report identified software defects as the single most predominant auto recall trend in 2018. That figure is likely to grow as more and more vehicles use computer technology to control systems and features.
Types of Software Defects
The Stout article identifies three key types of software failures. These include:
IEC failure – Integrated electrical components fail because the wiring itself is bad. Corrosion, heat, or other factors cause the IEC to fail resulting in a cascade effect that causes other systems to fail.
Software integration failure – Failures caused by the software failing to fully integrate with the hardware. Can result in the loss of key safety features.
Software defect – Failures related to a glitch in the software that causes a key system to lose functionality.
Software defects tend to appear earlier in the vehicle's life, while hardware issues take time to degrade before drivers begin noticing them. For this reason, software issues can appear shortly after a vehicle is purchased. Unlike Windows or the OS on your phone, most updates are performed via flash drive, which is why remedies are called "software flashes". So you end up having to bring the vehicle to the dealership just like you would a mechanical problem.
Talk to a Florida Auto Manufacturer Liability Attorney
Companies are responsible for placing safe products into the stream of commerce. When they fail and someone is injured as a result of that failure, the injured party can sue to recover damages related to their medical expenses, lost wages, and reduced quality of life. Call the Coral Gables tire defect attorneys at Halpern, Santos & Pinkert today to schedule a free consultation and learn more about how we can help.
Resource:
autotrends.org/2020/02/10/the-recent-worrisome-spike-of-software-based-defects-in-vehicles/#:~:text=Overall%2C%20the%20number%20of%20vehicles,Takata%20recalls%20for%20the%20year.
stout.com/en/insights/report/2020-automotive-defect-and-recall-report
https://www.tiredefectattorney.com/auto-recall-clustering-what-is-it/