Steering Problems In Ford Explorer Spur Recall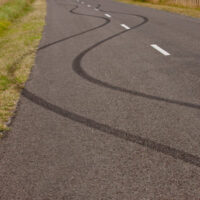 Ford announced the recall of over 700,000 vehicles worldwide over steering problems with the Ford Explorer from 2013 to 2017. At least six injuries have been reported thus far in North America. Almost all of the recalled vehicles are being driven in North America.
According to Ford, drivers may experience a seized cross-axis ball joint, which can fracture the rear extension toe link, causing the steering to fail entirely.
Potential lawsuits 
Most recall notices do not name any injuries. This is because the recall prevents the injuries from occurring. In this case, six individuals have suffered an injury due to the failure of the steering while the vehicle was in motion. It is unclear how extensive these injuries are, but regardless, Ford will be liable for them.
Lawsuits against car manufacturers proceed under the theory of product liability. Product manufacturers, even car manufacturers, are strictly liable, meaning that the plaintiff need not prove negligence. All the plaintiff has to prove was that they were using the product in a manner that could be readily anticipated by the car company, and in that anticipated use, the vehicle malfunctioned, causing injury. Essentially, the facts of the case are already established.
Ford's defenses to potential lawsuits 
Ford will likely try to get the cases dismissed. Failing that, they'll try to have the lawsuits moved to Michigan where their company is based. They will want to look at each vehicle to ensure that the vehicle wasn't maintained improperly, fixed by someone who didn't know what they were doing, or damaged by the driver themselves. If Ford fails to convince a judge of any of these facts, the lawsuit filed by the plaintiffs will succeed unimpeded. A judgment for the plaintiff will be entered, and the court will discuss damages.
Ford's defenses to damages 
While Ford is unlikely to convince a court or jury that they aren't responsible for the injuries caused to the plaintiffs, especially after initiating a recall, the one way they can still "win" is by limiting the damages.
According to "tort reform" advocates, personal injury lawyers have a propensity to distort the amount of harm in order to secure their client's massive settlements. One way to win a lawsuit you know you can't win, is to argue that the plaintiff's injuries were nowhere near as severe as they claimed. This is often the strategy employed by companies that otherwise do not have a defense.
This forces each claimant into the position of gathering data concerning their injuries, hospital information, medical records, treatment, and so forth. If your medical records are complete, then you should not have a problem using them to file a valid claim. However, the court will expect you to prove any claim you make, which helps defendant companies limit their liability.
Talk to a Florida Auto Part Liability Attorney Today 
Have you been injured due to a defective auto part, tire, or car component? If so, call the Coral Gables tire defect lawyers at Halpern, Santos & Pinkert to schedule a free consultation and learn more about how we can help.
Source:
einnews.com/pr_news/547437965/ford-issues-a-recall-on-over-770-000-vehicles-worldwide