Texas Drafts New Law To Protect Logistics Companies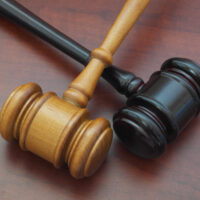 Let's introduce some new terms. Likely, you've heard of the term nuclear verdict. A nuclear verdict is any personal injury judgment in excess of $10 million. Our second term is called "Reptile Theory". It describes a plaintiff's counsel strategy of demonizing the defendant to elicit the red rage and righteous retribution required to deliver a nuclear verdict.
A new Texas law takes aim at "Reptile Theory" by splitting the litigation into two discrete parts. The first part details only the accident and whether or not the motor carrier is responsible for the accident. Evidence concerning prior bad acts cannot be introduced into evidence during the first phase of the trial. The second phase of the trial deals specifically with the amount of damages awarded to the plaintiff. This is when the plaintiffs get to introduce evidence of prior bad acts and attempt to go after the motor carrier and their numerous safety failures. In fact, the jury, in some cases, will not even be allowed to know the name of the motor carrier.
One thing to bear in mind, the bifurcated trial process is not automatic. The motor carrier must request a bifurcated trial. It is unlikely, however, that many motor carriers will opt out of this process as it uniformly protects them from guilt by association.
Understanding civil trials and burdens of proof 
In a civil trial, the burden of proof is much lower than a criminal one. A plaintiff must only prove their case by a preponderance of the evidence. That means that their case is more likely than the defense's case. A jury hearing about prior bad acts related to a motor carrier will be prejudiced against them, or so the theory goes. They will not weigh the evidence related to a particular crash in a fair manner. Since the plaintiff is introducing evidence of prior bad acts, it isn't a stretch for the jury to assume that the motor carrier is responsible for this bad act.
Or, at least that's what civil defense attorneys want us to believe. Civil defense attorneys generally don't like juries. Juries, of course, are responsible for the nuclear verdicts. In one case, civil defense attorneys claimed that a man who refused treatment because he was uninjured at a crime scene one a $10 million or more settlement from the trucking company that caused his accident.
The role of nuclear verdicts under the law 
With due deference to possible exceptions, nuclear verdicts do not occur in a vacuum. When a company has a bad safety record, nuclear verdicts are inevitable, just like the accidents that are caused by poor safety records. The law believes that a company is more negligent when they have cause to know that their drivers have poor safety records. So the chances that this new legislation will prevent nuclear verdicts is fairly low. Once the truck driver's negligence is established, the nuclear verdict soon follows because the trucking company knew about, and failed to remedy, a dangerous situation.
Talk to a Florida Truck Accident Lawyer Today 
If you've been injured in an accident with a commercial vehicle, the Coral Gables tire defect attorneys at Halpern, Santos & Pinkert can litigate your case and recover damages related to your injuries. Call today to schedule a free consultation and we can begin discussing your situation in greater detail.
Source:
jdsupra.com/legalnews/shutting-down-the-texas-roadhouse-5253789/