Tire Valve Stem Class Action Hits Bump in the Road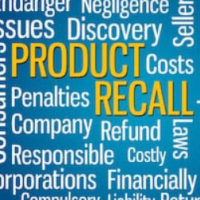 A product liability lawsuit against Chrysler has been partially dismissed. Plaintiffs claimed that tire valve stems and caps were prone to corroding. These particular valves were tied into the tire pressure gages that informed drivers when their tire pressure was less than optimal and dangerously low. Plaintiffs also claimed that the failure of these stems could cause the tire to rapidly deflate without warning. In other words, the tires could blow out.
The valve stems were commonly found on the 2010 Town and Country, Dodge Grand Caravan, Jeep Liberty, and Dodge Journey. The plaintiffs argued that the copper-bearing aluminum metal alloy could corrode on contact with rock salt that is commonly found on the roads in winter. When the valve stems failed, the tire pressure system would malfunction allowing the tires to become dangerously underinflated. Underinflated tires are prone to blowouts if not addressed.
The complaint accused Chrysler of knowingly fitting their tires with these defective valve parts. The basis for that accusation was the fact that Chrysler stopped using them in subsequent models and owner complaints about the cost of replacing the valve stems ($200). The complaint said that Chrysler never made owners an offer to reimburse them for replacing the valve parts.
Statute of Limitations Forced Judge to Dismiss Parts of the Suit 
Since the lawsuit was brought in Ohio, which has a two-year statute of limitations, the defense successfully argued that the complaint was time-barred. In addition, part of the plaintiff's suit alleged that knowingly placing defective products in the stream of commerce was a violation of Ohio's Consumer Sales Protection Act. The defense was able to use similar reasoning in order to dismiss charges brought under the Michigan Consumer Protect Act. They were not, however, able to dismiss charges brought under the Massachusetts Consumer Protection Act.
The judge dismissed claims under both Ohio and Michigan's consumer protection acts but allowed claims filed under implied warranty statutes to proceed under Massachusetts and Michigan statutes.
Pressure Monitoring System Failures 
There are a number of problems that can lead to a faulty Tire Pressure Monitoring System (TPMS). Essentially, the TPMS alerts drivers when the tire pressure falls below a certain threshold. In most cases, this threshold is 25% below optimal. When a tire becomes dangerously underinflated there is a much greater risk of a blowout or a crash.
According to the NHTSA, tires that are underinflated 25% or more of optimum are more than three times more likely than those with properly inflated tires to experience a tire-related crash.
Tire accidents are very often fatal particularly for those who are driving at high speeds. When the tire blows out at a high speed, the chances of the vehicle flipping are very high.
For those driving 2010 model Chrysler's ensure that your TPMS is functioning properly. Chrysler now uses rubberized valve steps on their vehicles.
Talk to a Tire Litigation Attorney 
If you've been injured in a car accident and you believe your tire might be to blame, contact Halpern, Santos & Pinkert in Florida immediately. We can help you recover damages for your injuries.
Resource:
carcomplaints.com/news/2019/chrysler-tire-valve-stem-class-action-lawsuit.shtml
https://www.tiredefectattorney.com/feds-refrain-from-conducting-investigation-into-recalled-michelin-tires/