Toyo Recalls Over 2000 Tires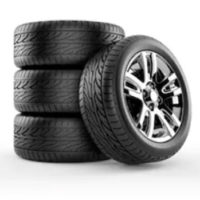 In late May, Toyo announced a recall of 2,169 Proxes A27 tires sized size P185/60R16 86H. According to Toyota, two different types of rubber were used in the rubber compound which may result in tire failure or tread separation. Toyo announced the recall recently. The tires were produced between September 21st, 2018 and September 25, 2018.
The tires were produced in Japan. Toyo estimates that, of the 2,169 tires that were recalled, only around 3% had the defective mixture of compounds. While that may sound like good news to you, it also has the advantage of preserving Toyo's defense to a tire failure. It establishes that the plaintiff need show that the tire was among the 3% that had a defective mixture of compounds.
That being said, Toyo has actively discussed the problem with U.S. officials. They told the NHTSA that they discovered the problem in April during a production review. The company realized that the defective rubber compound had been used to produce an entirely different run of tires. This run has been completely scrapped, they claim, and never entered the stream of commerce.
Toyo Conducted Stress Tests of Tires 
After Toyo realized that different rubber compounds had been used on some tires, they conducted stress tests on those tires. A determination was made that the tires could delaminate in certain instances causing a partial tread separation.
Often, one of the major causes of delamination is excessive heat. Heat becomes a problem when the tires are subjected to sustained movement over vast distances. This is one of the reasons why you see shredded tires on major highways.
Toyo estimates that there were 83 defective tires made with the dual compound rubber. Of those, 55 had been sent to the U.S. Since Toyo cannot individually track each tire to determine which were defective and which weren't, the company authorized a recall of all the tires made during that period.
Why Tire Companies Issue Recalls 
Tire companies issue recalls as a safeguard to the public and to avoid expensive litigation. If a driver who had purchased this tire experienced tread separation on the road, the results could be catastrophic. Serious permanent injuries are likely and so are wrongful death actions. In some cases, if the tire company can be shown to have known about the potential danger to drivers, they can also be hit with punitive damages which punish the company for gross negligence and disregard for the public safety.
Recalls show that the company is being transparent about its products and insulates them from litigation. While you can still sue a company that produces a defective tire after they have issued a recall, it's more difficult to establish your case. The company can claim that you were warned about the potential dangers and chose to drive on tires you knew were defective. This reduces their share of the blame.
Talk to a Defective Tire Attorney Today 
If you've been in a traffic accident and you think a defective tire is to blame, talk to the Coral Gables tire defect attorneys at Halpern, Santos & Pinkert. We have won several such lawsuits against tire manufacturers and can help you recover damages related to your injuries.
Resource:
moderntiredealer.com/news/734320/toyo-recalls-2-169-proxes-a27-tires
https://www.tiredefectattorney.com/bridgestone-unveils-new-enliten-technology/