Toyota Faces Two Damaging Recalls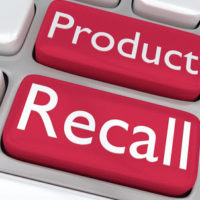 Toyota has recently initiated two recalls related to their fuel pumps and specific colors of paint. The paint can prematurely peel resulting in unsightliness, but Toyota reports that there are no injuries related to this defect. However, the fuel pump problem is more serious. Toyota began recalls of these vehicles in January of 2020 and has added more as the year progressed. Many owners have expressed frustration with Toyota as more and more vehicles are being added to the recall list.
In January, Toyota announced that there was a fuel pump issue related to certain Toyota and Lexus models. The recall covered nearly 700,000 vehicles. By March, that number was nearly 2 million. In December, where we are now, that worldwide recall is up to 5 million vehicles with over 3 million in the United States alone.
Toyota said that vehicles that have been recalled may stall out and then be impossible to restart. Dealers will replace the fuel pump with an ostensibly better fuel pump that won't suffer the same issues.
Toyota's White Paint Recall
Toyota also announced a plan to extend its warranty on certain vehicles that are suffering from paint peeling issues. According to Toyota, white vehicles with "blizzard pearl" paint can begin peeling prematurely. Something is wrong with the chemistry of the pain which causes it to rapidly degrade and peel off the vehicle. The issue affects nearly 2 million vehicles. Toyota said that they will cover the cost of repainting the vehicle. Owners can take their vehicles to any qualified Toyota dealership for repair.
Will This Damage Toyota's Reputation?
For years, Toyota has been the forerunner in "reliability". Owners who swear by Toyota thus could take issue with multiple recalls in the same year. However, if they've been paying attention to the news, several car companies are dealing with massive recalls right now that are far more grievous than Toyota's. Buyers who feel slighted by Toyota need only check the headlines for auto recalls to see that GM, Ford, Hyundai, Kia, and more have recently initiated recalls due to several safety issues. However, Toyota self-reported their issues and is now reaching out to customers to correct the problem. Meanwhile, customers who purchased GM vehicles had to fight to get their airbags replaced while Hyundai and Kia were recently fined for failing to initiate recalls quickly enough due to ongoing safety problems. Reliably, however, Toyota initiated these recalls and is working closely with buyers to remedy the situation. It is unlikely that these recalls will cause any serious damage to Toyota's already sterling reputation.
Talk to a Florida Auto Parts Liability Attorney
If a defective auto part malfunctions causing a driver, passenger, or others on the road a serious injury, those injured are entitled to seek compensation from the company that manufactured the vehicle and the defective auto part. The Coral Gables tire defect attorneys at Halpern, Santos & Pinkert have years of experience litigating tire and other auto part liability cases. Call today to schedule a free consultation and learn more about how we can help.
Resource:
autoblog.com/2020/10/29/toyota-fuel-pump-recall-expanded/
https://www.tiredefectattorney.com/exploding-air-bag-sets-off-volvo-recall/