Whistleblower Wins $24.3 Million From NHTSA Against Hyundai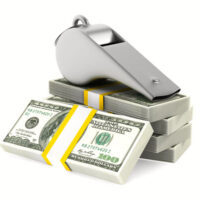 The National Highway Traffic Safety Administration has awarded a whistleblower $24.3 million against his former employer, Hyundai, for reporting serious defects in Hyundai engines. In a statement issued by the whistleblower, he stated that the companies employed the catchphrase, "quality is our pride." However, he also reported that the companies manufactured vehicles with several defects and then schemed to pass the costs on to their customers.
The engineer, who lives in Seoul, Korea, helped save several lives, according to the NHTSA. He told the NHTSA that Kia and Hyundai had failed to address an issue in their Theta II engines that made the engines prone to seizing up and even catching fire.
Hyundai and Kia were required to pay over $80 million in cash penalties to the government for failing to recall Theta II vehicles in a timely manner. Further, the NHTSA accused the companies of inaccurately reporting information concerning their Theta II engine that would have alerted the NHTSA to the defects earlier.
Whistleblowers get money? 
In some cases, whistleblowers are awarded money for reporting serious problems to government authorities. In this case, the whistleblower was awarded some of the fine money (30%) that was recovered from Hyundai and Kia. However, not every industry is as important as the auto industry. Consider what happens when a defective vehicle or auto part causes an accident. Several could die and many others are injured as collateral damage. In 2015, Congress passed the Motor Vehicle Whistleblower Safety Act which pays part of the money recovered in fines to the whistleblower for reporting the fraud. The whistleblower program has exceeded $1 billion in payments to industry whistleblowers.
Whistleblowers were also important for bringing down Takata, the company that produced exploding airbags that killed 27 people worldwide (at last count).
While the automotive industry rakes in most of the press when it comes to whistleblower lawsuits, there are other industries in which whistleblowers can be rewarded for making claims. However, for citizens not involved in major tech industries, only health care lawsuits are available to file whistleblower complaints on. These involve allegations of health care fraud filed against health care providers. Whistleblowers can recover damages from the party committing the fraud.
Why auto companies get punished 
Creating a defective auto part is not fraud. Covering up the fact that you created a defective auto part for the purposes of improving your stock prices is fraud. It is also fraud to subvert the recall process, falsify information in reports to the federal government, and otherwise make the NHTSA's job more difficult by not reporting injuries or accidents that have occurred because of your defective auto part. In other words, Hyundai is not being punished for making a bad engine, but for lying about how bad their engine was and failing to report injuries that resulted from the bad engine. That will cost them over $100 million, cause their stock prices to drop even further because they can't be trusted, and redouble the unpleasant consequences of their engineering failures.
Talk to a Florida Defective Auto Parts Attorney Today 
If you've been injured due to a defective vehicle or auto part, call the Coral Gables tire defect attorneys at Halpern, Santos & Pinkert today to schedule a free consultation and learn more about how we can help you recover damages related to your injuries.
Source:
freep.com/story/money/cars/2021/11/09/former-hyundai-engineer-multimillionaire-whistleblower/6356925001/