Woman Injured in Semi-Truck Accident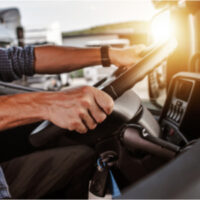 One of the nice things about the coronavirus quarantine is that traffic fatalities are way down this quarter. With fewer drivers commuting from work to home and fewer still going out for entertainment, the roads may be one of the safest places you can be right now. That being said, trucks still need to be out on delivery and with the stakes higher than ever before, many trucking companies are overworking their drivers and disregarding federal guidelines. This is despite the fact that less traffic means a cleaner supply line.
One woman was recently injured after her vehicle collided with a semi truck on Route 15. She had wanted to turn down another road, but that road was closed after a tree fell, blocking it off. She then attempted to merge onto Route 15 when she was struck by a tractor-trailer. The woman had to be airlifted to a nearby hospital for treatment and her injuries are considered life-threatening and potentially life-altering.
The cause of the crash is still under investigation.
The Importance of the Investigation 
Trucking companies have a legal responsibility to all drivers with whom they share the road to ensure that their drivers are safe to drive. They have the same responsibility toward their vehicles; these must be inspected every 24 hours and a diagnostic must be performed before the truck leaves for any delivery. When these inspections aren't conducted in good faith or miss something that they were designed to catch, the trucking company is liable for the accident.
The investigation will also seek to uncover which vehicle's driver was responsible. Determinations are generally made against the rules of traffic. A vehicle is attempting to make a left-hand turn onto another road is one of the most common causes of traffic accidents in the country. That being said, liability can go either way.
In this case, the injured victim was attempting to merge onto Route 15. It is more likely than not that the driver, who was distracted by the fact that she now had to negotiate a new route, attempted to merge onto the route without first checking to see if anyone was coming. Unfortunately, what was coming was a tractor-trailer. The tractor-trailer didn't have time to react to the woman, and just crushed her vehicle.
What if the Driver's to Blame 
In 9 out of every 10 accidents involving a lane merge, the vehicle that was attempting to perform the merge is responsible for the accident. That being said, sometimes at least some of the liability falls on the other driver. If, for instance, the semi truck was speeding at the time of the accident, then that could be used against them in court.
Talk to a Defective Tire and Truck Accident Attorney Today
If you're injured by a large commercial truck, contact the Coral Gables tire defect attorneys at Halpern, Santos & Pinkert today and allow us time to launch an investigation into the accident. We may be able to recover millions in damages for you or your loved ones.
https://www.tiredefectattorney.com/i-10-closed-for-8-hours-after-semi-suffers-tire-blowout/