Bridgestone Unveils New Enliten Technology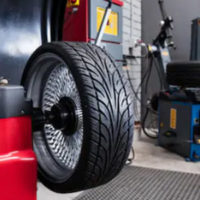 There's a lot happening in the world of tire technology. While the wheel may have been one of mankind's first inventions, it's undergone a continual perfection over the years and that has not stopped with all-weather tires. Recently, Michelin and GM announced puncture-proof tires that don't need to be inflated and now Bridgestone is unveiling a technology of its own called Enliten.
Enliten is a lightweight material that reduces rolling resistance. This results in less effort for your engine and lowers CO2 emissions. In other words, it's an environmentally friendly solution to the problem of pollution caused by the burning of gasoline.
Bridgestone promises that the new technology will have the same wear life as its predecessors and offer better vehicle stability and handling as well.
Foreign Governments Playing a Predominant Role in the Industry 
European parliaments are stressing the environmental aspects of all new technologies to hit the market. In many cases, this directly relates to concerns over climate change and the buildup of CO2 in our planet's atmosphere. Since the CO2 is a greenhouse gas, climate scientists believe that it will have a cumulative effect trapping the sun's heat in the atmosphere and causing an overall rise in the aggregate temperature. In the U.S. belief in climate change may depend on who's currently in office, but abroad, it is widely accepted as scientific fact. But there is another reason to laud the new technology: It's more fuel efficient and will help stem the use of what is undoubtedly a depletable resource.
The result of a more lightweight tire would be less resistance when accelerating. This would result in less overall gas usage and fewer CO2 emissions. Bridgestone claims that the new Enliten technology will reduce rolling resistance by 20%. It also reduces the overall weight of the tires by 10%.
A New Approach to Design and Production 
The Enliten technology features several approaches that are not industry standard. The tires feature decreased tread depth and the use of a special mixture that will increase the tread's resistance to wear and tear. The overall idea there is that, since the treads wear down slower, you need less of them to sustain the life of the tire. Additionally, measures are being taken to reduce the thickness of the lining without impacting durability or performance. The use of less overall materials is another key reason, Bridgestone believes, that their tires are good for the environment.
Bridgestone says that this is part of an overall effort to make their company and products more sustainable. Enliten technology is likely to be introduced first into the European market and then into Asian and American markets.
Talk to a Defective Tire Lawyer Today 
If you've been injured by what you believe was a tire that behaved defectively, the Coral Gables tire defect attorneys at Halpern, Santos & Pinkert will be happy to listen and investigate your claim. In cases where the tire performed defectively, we have secured multi-million-dollar settlements for those who were seriously injured by defective tires. Talk to us today for more information.
Resources:
vehicledynamicsinternational.com/news/tires-and-wheels/bridgestones-enliten-design-could-be-a-shortcut-to-dynamics-enhancements.html
tractionnews.com/bridgestone-new-lightweight-tire-technology-enliten/
https://www.tiredefectattorney.com/scotus-passes-on-toyo-les-schwab-lawsuit/