Ferrari Recalls 812 Superfast Over Window Problem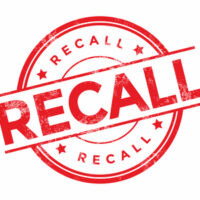 Ferrari in concert with the NHTSA has recalled over 1,000 Ferrari 812 Superfast cars that apparently suffer from an "incorrect bonding" of the rear window. This can result in the rear window detaching from the vehicle. Ferrari has corrected the issue on the assembly line but will need to replace the windows on over 1,000 vehicles at their own personal expense.
This also appears to be only the first stage of the recall. Many more Ferraris with the same problem are likely to be recalled in the coming months. Ferrari will send customers first-class letters to ensure that they are aware of the defect and that they have their vehicles serviced as soon as possible. The window itself and the adhesive will need to be replaced. The recall affects vehicles made as early as 2017 and as late as 2019.
Second Recall for 812 Superfast
This is the second recall issued by Ferrari concerning the 812 Superfast. The first recall was related to a faulty fuel vapor separator that could crack and leak fuel. The recall began in June of 2019.
The entry price for a Ferrari 812 Superfast is $335,275. This does not include freight taxes and taxes levied on vehicles that get 12 miles per gallon in the city and 16 on highways. The vehicle is equipped with a V12 engine that gets 789 horsepower.
The Ferarri 812 Superfast can go from 0 to 60 in under 3 seconds and achieves a top speed of 211 mph.
Issues Involving Sports Cars
Ferrari and other major brands to manufacture sports cars are often on the cutting edge of technology, pushing the bounds of what we know how to do and what we can achieve. Sports cars are also manufactured to be light-weight having curb weights that are far less than standard vehicles. This, of course, helps the sports car do precisely what it's supposed to do well: Accelerate and maintain high speeds while navigating curves with relative ease.
For this reason, sports cars tend to be more dangerous to their drivers than other standard commuter vehicles with the exception of motorcycles. Especially in climates that get a lot of snow during the winter, sports cars usually remain in the garage for months on end. It becomes especially important to ensure that the tires are functioning properly since, as tires age, they harden and it becomes easier for them to blow out. So even tires with only a few thousand miles on them may need to be replaced after several years.
Talk to a Florida Defective Auto Parts Lawyer
If a defective auto part either caused or contributed to your injury, you are entitled to file a lawsuit against the manufacturer to recover damages related to medical expenses, lost wages, and reduced quality of life. Call the Coral Gables tire defect attorneys at Halpern, Santos & Pinkert today to learn more about how we can help.
Resource:
autoevolution.com/news/ferrari-recalls-812-superfast-worldwide-over-rear-window-bonding-issue-150522.html
https://www.tiredefectattorney.com/ford-issues-three-more-recalls-in-north-america/