Ford Begins Settling Claims Related to Defective Transmission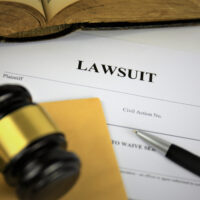 Ford has begun settling claims related to their PowerShift automatic transmission according to recent documents. The claims could top $20,000 a piece. Vehicles that were found to have a defective transmission include the Ford Fiesta and the Ford Focus, which are compact and subcompact vehicles. An estimated 1.5 million vehicles were manufactured with the defect.
Ford Still Denies Defect Exists 
Ford has agreed to a settlement but still maintains that their PowerShift automatic transmission does not have the defect alleged by vehicle owners. A federal court in California has recently approved the settlement and now owners of those above vehicles will be able to file claims related to economic losses suffered when the vehicle they purchased turned out to be defective.
As a result of the alleged defect, Ford extended its warranty twice, once in 2014 and again in 2019 for components related to the PowerShift transmission. The transmission has inspired numerous complaints filed with the National Highway Traffic Safety Administration (NHTSA). Complainants reported rough shifting and interruptions in power. Court filings indicated that the PowerShift transmission caused vehicles to "skip, buck, jerk, and suffer sudden or delayed acceleration."
Payouts from the settlement trust will depend on the types of problems drivers experienced with their Focus or Fiesta and can range anywhere from $20 to $20,000. The deadline to file a claim is October 3.
How to File a Claim on a Class-Action Settlement
Class-action lawsuits are complex affairs and notoriously good for lawyers and not-so-great for plaintiffs. But the virtue of a class-action lawsuit is not that it provides plaintiffs with money far in excess of what they lost when they purchased the car, but it prevents the vehicles from staying out on the streets and affords those who purchased the vehicles some form of redress for their fiscal losses.
Attorneys, of course, can make millions of dollars on these lawsuits, but that belies the greater purpose here and the net positive effect that class-action lawsuits have. By making this defect known to the public, those who are driving these vehicles are now aware of why they're having the problems they seem to be having. They can demand that Ford fix the transmission and have work performed (either by Ford or elsewhere) compensated. They also get compensation related to the diminished value of their vehicle.
While there appear to be no injuries or deaths related to this transmission defect, one can easily imagine a situation in which this particular design defect is responsible for an accident. In this case, that accident is unlikely to have serious injuries or fatalities, but that isn't always the case.
Talk to a Florida Defective Auto Parts Attorney
If a defective tire or other auto component caused an accident in which you were injured, you are entitled to recover damages related to your injuries, including medical expenses, lost wages, and pain and suffering. Call the Coral Gables tire defect attorneys at Halpern, Santos & Pinkert today for a free consultation.
Resource:
cars.com/articles/ford-focus-fiesta-transmission-settlement-what-owners-should-know-420135/
https://www.tiredefectattorney.com/lawsuit-against-porsche-alleges-coolant-pipe-endangers-tires/