GM Settles Ignition-Switch Lawsuit for $120M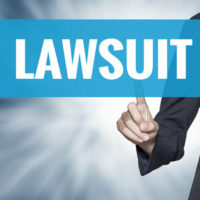 General Motors has reached a preliminary settlement over a faulty ignition switch. They have agreed to pay $120 million to settle claims related to the faulty ignition switch as part of a class-action lawsuit filed on behalf of the vehicle owners.
The lawsuit has been making its way through the courts since 2014 and the $120 million settlement is considered a major loss for the plaintiffs. Attorneys for the plaintiffs believed that the settlement amount would be considerably larger than the figure they were awarded.
Ignition Switch Failure Disabled Safety Features 
The problem with the faulty ignition switch was that the failure of the component would cause vehicles to stall and subsequently disable all the safety features, including airbags. The class-action lawsuit followed shortly after GM announced a problem with the ignition-switch. The class-action named 216 plaintiffs, but over 2.6 million cars are believed to have the defective ignition switch.
Wrongful Death and Injury Lawsuits
The class-action lawsuit was meant to redress economic losses suffered by drivers who purchased certain GM vehicles. The $120 million is completely separate from a $625 million settlement fund that was set up on behalf of those who were injured or killed because the faulty ignition switch compromised the safety features. GM also paid out $275 million in other injury and death claims that were unrelated to the other two lawsuits.
There were 124 deaths related to the faulty ignition switch and 275 serious injuries mentioned in the $625 million settlement. Add to that another 1380 in various injury or death claims and you have over 1700 individuals who were injured or killed because GM produced a faulty ignition switch.
GM Filed for Bankruptcy in 2009 
If you remember back to 2009, the economy was in all sorts of shambles and newly-elected President Obama would be required to bail out the auto industry. GM filed for bankruptcy that year and as part of their bankruptcy settlement, the courts placed a moratorium on any lawsuits against GM related to vehicles produced before that date. However, the class-action lawsuit upended all of that and now GM will be required to face lawsuits related to vehicles produced before their bankruptcy.
When a company files for bankruptcy, the federal government typically splits the company in two. There is an old GM and a new GM and the new GM is not liable for the lawsuits filed against the old GM. In 2015, GM settled criminal charges related to lost shareholder equity for which it paid $1.2 billion. As a condition of that settlement, GM would be immune from any lawsuits related to vehicles purchased prior to 2009. In 2016, that decision was overturned on appeal and GM lost the subsequent appeal. Months later, a bankruptcy judge ruled that GM had acted in bad faith.
As part of the settlement, GM will be forced to deal with these pre-bankruptcy claims. This is the biggest loss for GM coming out of this lawsuit.
Talk to a Florida Defective Auto Parts Attorney Today
If you've been injured due to a mechanical failure of your tires or another auto part, call the Coral Gables tire defect attorneys at Halpern, Santos & Pinkert today to schedule a free consultation.
Resource:
caranddriver.com/news/a31965015/gm-settles-lawsuit-ignition-switch-car-values/
https://www.tiredefectattorney.com/family-sues-after-flying-tire-takes-life-of-mother/