Goodyear Faces Shareholder Lawsuits Over G159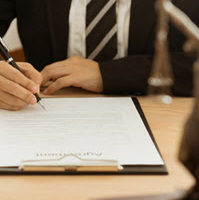 Goodyear is facing shareholder lawsuits after the numerous tire liability lawsuits it's faced over the much-maligned G159. The G159, which was originally developed for residential delivery trucks, was marketed for motorhomes and RVs. However, the needs of an RV are quite different than a residential delivery truck. RVs are expected to travel vast distances at high speeds. The result, some say, were several tragic accidents that devastated numerous families.
While the G159 is competent has a delivery tire, it overheats when kept in constant motion over a long period of time. The overheating causes the adhesion between the treats and the tire body to separating which has allegedly resulted in several fatal accidents.
Meanwhile, there is widespread speculation that Goodyear knew about these defects and hid them not only from government regulators, but also from their own shareholders. This, if true, would constitute fraud and be grounds for legislative sanctions and punitive damages in civil claims.
Shareholder Alleges Cover-Up 
The shareholder is alleging that Goodyear took active steps to cover up problems with the tire which would be a criminal offense in and of itself. However, an ongoing federal probe has been in the works now for almost a year and has not yielded much in the way of results. This could have something to do with funding. The NHTSA is one of the governmental agencies that actually shuts down during a government shutdown. Under the current administration, funding for the NHTSA has been sparse.
Aside from conducting investigations in potential criminal activities of major companies, the NHTSA also investigates large accidents that could be attributed to commercial negligence. In other words, it's not a favorite of pro-business presidents or legislative bodies. Goodyear has so far gotten a pass despite widespread concern that they knowingly put customers in mortal danger.
The shareholder is claiming that Goodyear's mismanaging of the G159 situation has damaged the company's credibility, subjected the company to sanctions, and reduced profit by inflating costs related to litigation. Goodyear did have a chance to issue a recall for the G159, but never did. On the one hand, this may appear to be an admission of guilt that the tire was defectively designed, on the other hand, it would prove that Goodyear knowingly sold tires that were defective and potentially lethal. In other words, Goodyear is in too deep now to issue a recall for the tire without exposing themselves to even worse liability. Had the issued a recall after the first few accidents, not only would they have saved countless lives, but they likely would not be the subject of two federal investigations and ongoing concern over their ethics.
To this day, Goodyear denies allegations that the G159 is defective and, although they have settled several lawsuits related to the tire's failure, continue to stand by their product.
Talk to a Tire Litigation Attorney 
If you believe that your tire is to blame for your injuries or that another vehicle's tire contributed to injuries you sustained in an accident, the Florida tire defects attorneys at Halpern, Santos & Pinkert can help you. Give us a call for a free consultation today.
Resource:
jalopnik.com/new-federal-probe-of-goodyears-deadly-rv-tire-could-lea-1827974248
https://www.tiredefectattorney.com/driver-charged-after-tires-come-off-bus/