How We Can Win Your Defective Tire Lawsuit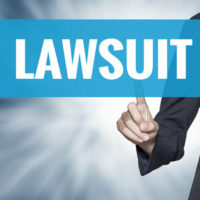 The attorneys at Halpern, Santos & Pinkert, P.A. have successfully litigated hundreds of tire liability lawsuits recovering millions of dollars for our clients. The process of litigating a defective tire lawsuit is unique. While ostensibly, it falls under the category of product liability, there are unique challenges to tire lawsuits that those who litigate them must understand.
While tires superficially seem like one of the least complex parts of a car, they are more complex than most folks give them credit for. Tires, just like a car, have different parts. Two of the main parts are the body and the treads. When tires fail, it's usually because the treads have separated from the body of the tire.
Not only that, but tires are also more important than most people give them credit for. They're the only thing separating you from the road. When a tire blows out, particularly at high speeds, the results can be catastrophic. When it happens for no good reason, there is usually some defect in the tire to blame.
The Building Blocks of a Defective Tire Lawsuit 
Defective tire lawsuits are a kind of product liability suit. Unlike most other personal injury lawsuits, a plaintiff does not (necessarily) need to prove negligence. They need to prove that the product caused their injury and that they were using it in an expected way. Furthermore, your attorneys must be able to show that either design defect or a manufacturing defect resulted in the tire's failure. You can't (necessarily) hold a tire manufacturer responsible if it can be shown that either your own or a third party's negligence caused the incident that resulted in your injuries.
So the first element in a successful defective tire lawsuit is proving that the tire did, in fact, malfunction.
Next, you'll need to provide evidence of the defects to the court. That requires that you keep the defective tire handy so that it can be entered into the record. Police reports may conclude that a tire blowout caused an accident, but you cannot rely on that in order to make your case. You will want to collect any remains of the tire. If a tread separation resulted in rapid deflation, keep the tread. It will help you prove your case.
Lastly, a determination must be made as to who is responsible. In some cases, either due to a manufacturing or design defect, the tire company will be held responsible for the accident. In other cases, the shop that installed the tire may be responsible. In some cases, you may be held liable for not either conducting routine maintenance on the tires or for leaving them underinflated.
Have Proven Defective Tire Lawyers Try Your Lawsuit 
With Halpern, Santos & Pinkert, P.A. in Tampa, you have a proven track record of success. We have the knowledge and experience to ensure that you get a handsome payout for your injuries. Tire companies are held to safety standards and they are expected to supply the public with safe products. If they failed in that responsibility, give us a call or talk to us online to set up an appointment today.
https://www.tiredefectattorney.com/court-overturns-dismissal-of-les-schwab-tire-explosion/