Hyundai Announces Recall of Kona EV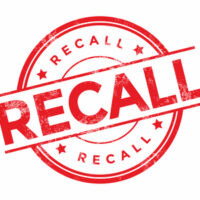 Hyundai recently announced the recall of over 25,000 vehicles built between September of 2017 and March of 2020. The recall involves faulty battery cells in the electric vehicles that short circuit and could pose a fire risk.
The recall was announced recently and will go into effect on October 16. Kia announced that there would be changes to the software and that they would replace the batteries.
Kia initiated the recall voluntarily and said in a statement that it was a "proactive response" to "suspected defective production" of the high-voltage batteries. Kia said battery issues may have contributed to reported fires. Kia said it will do anything necessary to address their customers' needs.
13 Fire Incidents Involving Kona EV
Lithium-ion batteries of the sort you find in electric vehicles can be dangerous. In certain cases, some external force could set off a chain reaction which results in the cells abruptly combusting and resulting in a fire. In the past, such fires have been deadly. Lithium-ion batteries have been responsible for burn injuries, and in the case of e-cigarettes, explosions and death.
Kia's stock dropped as a result of the recall announcement. Investors fear that the cost to the company could be exorbitant since the batteries make up about 30% of the cost of the vehicle. Meanwhile, the company that manufactured the defective vehicle on Kia's behalf, LG Chem, saw their stocks rise 1.4% likely due to a large order of non-defective batteries from Kia.
Lithium-Ion Battery Explosions
Today, the majority of portable devices use lithium-ion batteries because they are easy to recharge and hold their charge longer. Modern cell phones, e-cigarettes, tablets, and even vehicles now use lithium-ion technology to work. However, these batteries can sometimes be dangerous resulting in severe burn injuries, enormous pain, and permanent disfigurement.
According to a U.S. Consumer Product Safety Commission report, there is an average of about 5,000 lithium-ion battery injuries reported each year. While burn injuries were the most frequently reported, the power of a lithium-ion explosion can throw shrapnel leading to further injury. E-cigarette injuries often include facial disfigurement, loss of teeth, and blindness. In some cases, individuals have lost their lives to burn injuries or during lithium-ion explosions.
When it comes to vehicles, lithium-ion batteries have been known to spontaneously combust. In cases where this occurs in a garage, victims often lose their home. Getting trapped in the house while it's on fire in another major concern.
That being said, these types of incidents are relatively rare when you consider how many devices are powered by lithium-ion batteries today.
Talk to a Defective Auto Parts Attorney 
If you've been injured by a defective consumer product or auto part, call the Coral Gables tire defect attorneys at Halpern, Santos & Pinkert today to schedule a free consultation and learn more about how we can help.
Resource:
auto.economictimes.indiatimes.com/news/passenger-vehicle/cars/hyundai-to-recall-kona-ev-over-faulty-battery-cells-south-korea-ministry/78550502
https://www.tiredefectattorney.com/new-bill-prevents-gsa-from-selling-recalled-vehicles/