Subaru Faces Defective Fuel Pump Class-Action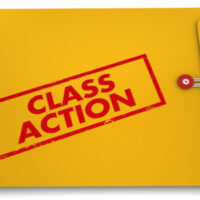 Subaru is facing two class-action lawsuits at the moment. The first is related to windshields that seem to mysteriously crack on their own. The second is related to defective fuel pumps.
The class-action lawsuit will seek damages for Subaru drivers who own one of the models with a defective fuel pump. Subaru has since recalled 200,000 vehicles with the allegedly defective fuel pumps but says their investigation is ongoing. Subaru owners allege that their vehicles can accelerate unpredictably or stall.
The affected models have fuel pumps fabricated by a Japanese company named Denso. When Denso applied for a patent in Japan, Subaru says that Denso identified the potential for such a defect in 2016.
Subaru Fuel Pump Recalls
In 2019, Subaru issued a recall for the Outback, Ascent, Impreza, and Legacy. The Ascent and Outback are among Subaru's top-selling vehicles.
However, the new complaint contends that "a substantial number of vehicles", supposedly with the defect, have not yet been recalled, meaning that some vehicle owners have yet to repair the dangerous fuel pump and may not even know that the problem exists.
The complaint lists numerous complaints made to the National Highway Traffic Safety Administration (NHTSA) concerning the allegedly defective fuel pumps going all the way back to 2013.
The lawsuit hopes to compensate Subaru buyers for either the cost of the vehicle or force Subaru to repair the defective fuel pumps. The lawsuit would also force Subaru into the position of recalling the remaining affected vehicles.
The Danger of a Defective Fuel Pump 
Drivers allege that their vehicles would randomly stall out, in some cases, while the vehicle was still being driven. In other cases, the vehicle may randomly accelerate. There have been no accidents or injuries reported that are related to the allegedly defective fuel pump, however. Subaru deals have been replacing the fuel pumps on several models since June 5.
This class-action lawsuit is not an injury lawsuit. Instead, it is a contract dispute between vehicle owners and the company from whom they purchased their vehicle. Thankfully, there have been no reported injuries related to the allegedly defective fuel pump, which is very good news.
Typically, disputes like this emerge after a customer has brought their vehicle back to the dealership complaining of a specific issue. Instead of repairing the issue, the dealership blames the individual for the problem or otherwise says it has nothing to do with the quality of their manufacturing. A lawsuit must be filed to force the car manufacturer into acknowledging the problem is theirs and it violated the terms of their warranty.
Talk to a Florida Defective Auto Part Attorney 
If you've been in a car accident, and you believe the accident is related to a defective auto part, call the Coral Gables tire defect attorneys at Halpern, Santos & Pinkert today to schedule a free consultation.
Resource:
courierpostonline.com/story/news/2020/07/13/subaru-america-class-action-lawsuit-defective-fuel-pump/5419626002/
https://www.tiredefectattorney.com/dump-truck-tire-blowout-leads-to-dangerous-accident/