Takata Implicated in New Auto Parts Scandal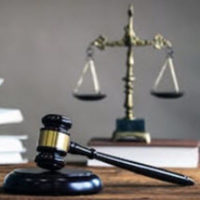 Takata Corporation was responsible for the largest scandal in auto manufacturing history. The inflators they developed for Honda, GM, Ford, and other major manufacturers could, in some types of weather, inflate too quickly, exploding in the driver's or passenger's face. Takata faced several lawsuits but settled them quietly and under seal. They hid the defect from auto regulators and their own shareholders resulting in one of the largest settlement awards in history. The award included punitive damages. Takata was forced into bankruptcy and the company now exists to manage the personal injury judgments that are still being filed against it.
Now, there may be a new scandal involving Takata safety features. This time, it involves defective seatbelts and an accusation that Takata hid defects from consumers, shareholders, and consumer safety agencies.
"Largest Ever Automotive Recall"
The NHTSA is still gathering information about the defect, but they have responded to requests for inquiry saying that they are "aware" of the issue. The defect could impact hundreds of millions of vehicles all over the world fitted with Takata seatbelts over the past two decades. Takata went belly-up in 2017 when they were hit with multi-billion-dollar judgments for the role they played in ending the lives of 17 people across the globe.
In 2017, the company was absorbed by Chinese-owned auto part supplier Joyson Safety Systems. Joyson announced that after poring over 20 years of data related to the material used to make Takata seat belts, they found some inaccuracies in the numbers that seem to indicate Takata fudged the data to make the seatbelts pass regulations.
The scope of this particular problem is huge. The issue involves the webbing of the seatbelts. During the 20-year period when Takata was still in business, it produced nearly 40% of all the webbing used in seatbelt assemblies in Japan. Production rose as high as 97 million per year and well over a billion vehicles over a 20-year period.
While Takata supplied safety parts to companies all over the world, Honda was its foremost supplier.
Failed Seat Belt Lawsuits 
Seatbelt failure is well-known to plaintiff's attorneys. In lawsuits involving failed seatbelts, attorneys representing the plaintiff will hire a "restraint system engineer" to discuss how the seatbelt failed during an accident. Before these seatbelts are allowed into the stream of commerce, they are tested in a variety of ways, usually using crash test dummies. The data is then used to determine what standard should be set industry-wide.
In this case, it appears that Takata's seatbelts may have come in under what regulations require, and instead of fixing the problem, they fudged the data.
Talk to a Florida Defective Auto Parts Lawyer Today
If you've been injured in an accident, and you think that a defective auto part may have contributed to the accident or worsened your injuries, call the Coral Gables tire defect attorneys at Halpern, Santos & Pinkert today to schedule a free consultation and learn more about how we can help.
Resource:
thedetroitbureau.com/2020/10/nhtsa-now-aware-of-what-could-trigger-largest-ever-automotive-recall/
https://www.tiredefectattorney.com/subaru-faces-defective-fuel-pump-class-action/